Ротвейлер KORA UNSERBUND OF HAUS NATALI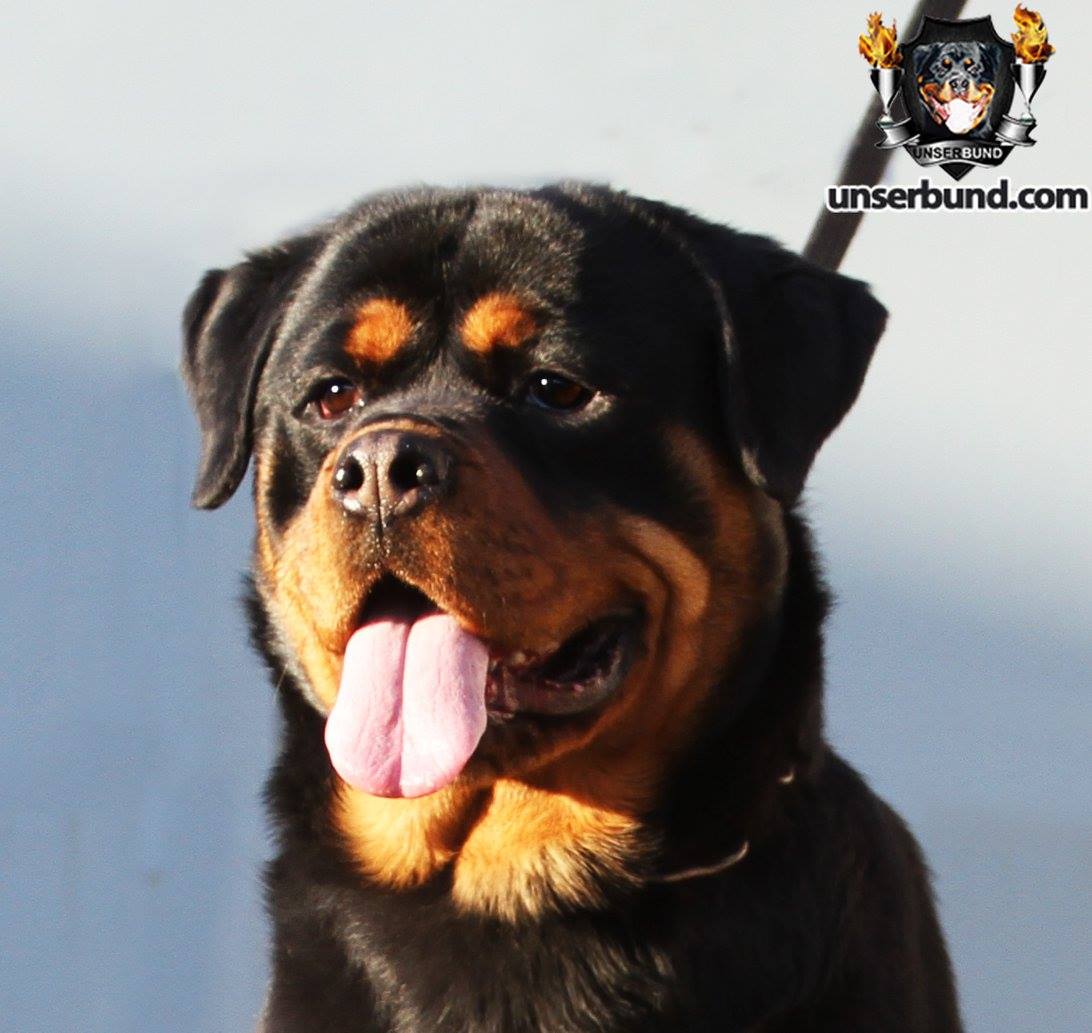 Отец: Cerium UNSERBUND
Мать: Charina of Haus Natali
Дата Рождения: 15/12/15
Пол: Сука
Страна: Украина
HD:
ED:
JLP: Clear, not a carrier of the disease allele. The disease associated with the Investigated mutation will not develop. The animal will not pass the disease allele on to its offspring.
Samson von der blauen welle
Vonda vom Hause Edelstein
HIMMEL VAHE F'CHAIKOVSKIY
NORIS VOM HAUSE EDELSTEIN
CHAIKOVSKIY IZ TVERSKOGO DOMA
CHAIKOVSKIY IZ TVERSKOGO DOMA
| Дата | Выставка | Класс | Оценка | Судья |
| --- | --- | --- | --- | --- |
| 20.05.2016 | KZS LITHUANIA 2016 | Baby Class | V2 | Pedro Pujals Prat (Sp.) |
| 21.05.2016 | IFR 2016 LITHUANIA | Baby Class | BEST BABBY IFR 2016 | Marylia Makomaski (Fr.) |
| 26.05.2016 | BG Westheim e. V. | Baby Class | BP2 | R. Schmidtf (ADRK) |
| 28.05.2016 | ADRK WORLD FAMILY 2016 | Baby Class | BP2 | Yvonne Brink (Se) |
| 15.04.2017 | Volgograd (Stalingrad) Rottweiler Club Show | Junior Class | V2, JCC | Татьяна Попова (Tatyana Popova) RKF |